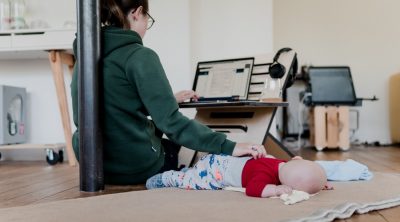 Am I a 'Good Parent'?
Am I spending enough 'Quality Time' with my child?
Are you constantly plagued by these parenting doubts? 
THE GUILT CROWN
Heavy is the head that wears the crown!
If you have crowned yourself with the Guilt Crown of not being able to spend quality time with your child then do not forget that this burden will also be borne by your child.
While it is true that Parental time with children is important for children's developmental outcomes, but if you are caught in the Guilt Trap then your self-doubts will ultimately transfer and affect 
Your relationship with your child 

The decisions you make as a Parent. 
The key to lighting this burden and finding a way out lies within you and begins with something as simple as Awareness and Acceptance. 
Self Awareness is understanding of your strengths as well as weaknesses which then leads to the next step of Acceptance.
Acceptance is an acknowledgment of the situation for exactly what it is, based on the choices made by you.
Your child will not benefit from your 24 x 7 presence

if you're emotionally and mentally not present there.

Your child will value more,

you're being aware of the time well spent, by giving your full presence when with them,

building better emotional bonds.
 THREE VALUABLE TIPS FOR GUILT-FREE PARENTING
 APPLICABLE DESPITE  A TIME  CRUNCH 
EMOTIONAL AWARENESS IS THE KEY
Whenever you are with your child, do not take things at face value, instead, try to understand and be in tune with their actual feeling and emotional needs beneath the behavior.
 While at the same time, be aware of your own feelings as well.
APPRECIATION AND RECOGNITION HELPS CHILD THRIVE
Acknowledge their opinions and thoughts, you don't have to agree but you can be curious to know more about them.
Try to appreciate your children's needs and help them recognize their feelings which in turn will help them navigate through their emotions and manage their struggles in life in a more objective and calm way.
YOU ARE THE PARENT
Remember that you are the parent and do NOT leave them to parent themselves.
You not being physically present can't equate to you being emotionally absent.
To be in your children's memories tomorrow, you have to be in their lives today.
Put down your Guilty Crown and focus on building those memories a day at a time as Parenting is a journey, in which you and your child both will need to pave your individual paths but more importantly hand in hand together.
Make today the day you embark on your guilt-free parenting journey.
"A journey of a thousand miles begins with a single step." Lao Tzu