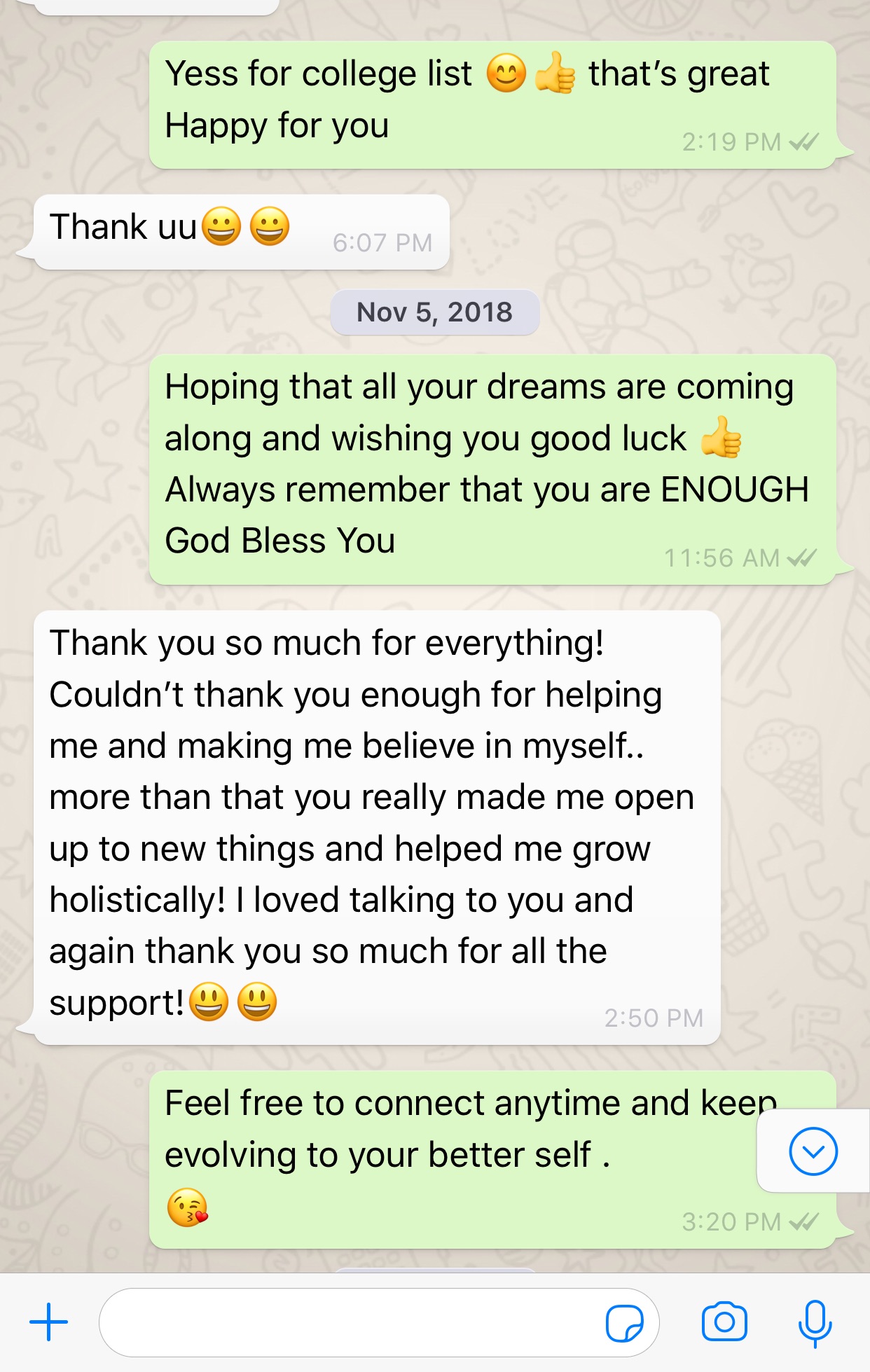 "We did it "an excited voice on the phone of the father of a teenager echoed in my ears.
She has scored brilliantly in her high school final exams, got accepted to all 5 colleges of her choice and the whole family was feeling so proud.

CO-CREATION OF EMOTIONAL MESS
I still remember the first time parents approached me, looking for an emotional coach for their teenage daughter.For the confidential purpose, let's call her Angela.
Angela was going through emotional stress, panic attacks, social anxiety and it was affecting her academics, her health and had terrible moods. She preferred social media, television , sleeping, was tired most of the time and the constant struggle between parents and her was making the situation worse.
During our first meeting itself, I could see patterns co-created with archaic traditional parenting, with teenage emotional changes and the clash of personalities.
HOW WE DID IT !!!!
As I explained to them that we need to have two separate sessions -one with parents and other with the teenager as it was combined creation and I had to work with parents who were holding on to belief system and work was needed for a parenting paradigm shift.
Similarly, with the teenager, the work was more on an emotional level, to help clear her thoughts, her self esteem level and working with her to believe in self and her worth beyond academic results.
Hence my journey started to regulate weekly meetings with parents and Angela.My work with them involved contact tracking of progress, emotional interactions and most importantly their thoughts and behavior.
EVERY ACTION HAS THOUGHTS, EMOTIONS AND NEEDS BEHIND IT AND us AS PARENTS DO OUR BEST FOR OUR CHILDREN BASED ON OUR CONDITIONED THOUGHTS, BUT MISS OUT ON CONSIDERING OUR CHILD'S EMOTIONAL NEEDS.
WORK IN PROGRESS….
As we worked, we deconstructed lots of beliefs of parents, worked around their emotions and expectations and how they were affecting their child's emotions.
Every session brought in a new perspective for parents. As both the parents wanted to turn around the situation, they were willing to look into conscious parenting and were very cooperative, with little resistance but were willing to work around their thought processes.
It helped in building a connection with Angela and with themselves as well.Not both parents were on the same journey but cooperation was key here.
At the same time, I worked with the teenager and together we removed the mess around her emotions related to her studies with the use of CBT (Cognitive Behaviour Therapy) and we narrowed down our priorities, streamlined important academic resources and worked around time management.She was willing to work with a little bit of fallbacks buts did continue working on her emotional pattern.
The day is to celebrate her, the spirit who never gave up on herself but was lost and needed a little guidance to reach her potential.
Now, she wants to work more on her consciousness, her resilience and most importantly on her self esteem so that she can achieve her dreams in a new country.
And here our exciting journey CONTINUES…….
She , her parents and indomitable human spirit is live fully is the reason why I do what I do.
Have you had any experience with parenting your teens?
Leave a comment below ,and I'll get back to you personally.)